 About
TOKEHANDS is a series of 100 NFTs on the Ethereum blockchain by the artist Bruno Levy
Each TOKEHAND will cost .11 ETH
Each NFT is 1/1
Each TOKEHAND has a unique and original tattoo design, redeemable for a palm size tattoo
The owner of the NFT is the sole owner of that design. That design will not be tattooed on anyone else.
Each design will be tattooed in Black ink only. NO COLOR
Once the design has been tattooed the NFT will be altered.
Owners of these altered NFTs will receive priority in booking tattoos with Bruno Levy and other annual special gifts.
5 tokens have been withheld for the artist + collaborators.
The carbon footprint of the smart contract deployment and minting of this collection was calculated by carbon.fyi and offset by Offsetra to create a carbon neutral drop. The carbon credit certificates can be viewed here.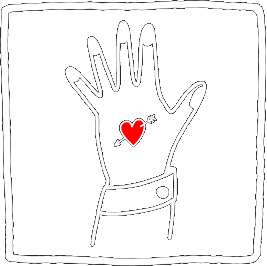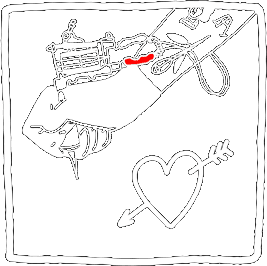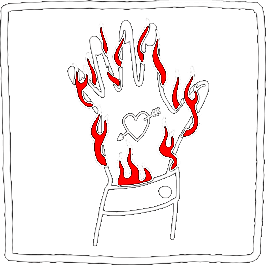 FAQ
How can I buy a TOKEHAND?
You can mint a TOKEHAND or buy them in the secondary market on opensea. You will need Ethereum and a wallet like metamask or rainbow wallet. For first time NFT buyers please read this article for more information.
Can I choose my TOKEHAND?
If you mint a TOKEHAND it will be selected randomly and you can not be able to pick which TOKEHAND you will own. You can buy a specific TOKEHAND and sell your minted NFTs on opensea.
What if I don't like my TOKEHAND?
Join the Discord and try and organize a trade with another TOKEHAND holder who might really love your design. Alternatively you can buy and sell on opensea
How do I redeem my TOKEHAND for a tattoo?
You will be able to submit a bookings form whenever you hold a TOKEHAND in you wallet.
Do I have to get the tattoo on my hand?
The tattoo can be anywhere on your body - it does not need to be on your hand
What happens to my NFT after I get tattooed? Do I keep my NFT?
You will retain ownership of your NFT after redeeming your tattoo. Your TOKEHAND will be altered to contain an extra attribute. You will no longer be able to redeem this NFT for a tattoo but it will give you access to priority bookings and special perks from Bruno Levy.
When will my TOKEHAND be revealed?
TOKEHANDS will be revealed immediately upon mint.
Can I buy more than one TOKEHAND?
For the first 24 hours - the limit is 1 per wallet. If the collection is not sold out by then the limit per wallet will increase to 5
I have more questions - where can I ask?
Join the TOKEHANDS Discord and your question will be answered there